Mountain Mail: 10/9/18
Dear Families,
I hope you are enjoying the subtle change of weather. I do believe fall is on its way!
I hear so much about the lack of seasons here in California, and true we are not experiencing masses of autumn leaves to stomp in or the need to huddle around a fire on a crisp cold morning, but over the years I have learned to appreciate the nuances of a Southern California fall. I am always fascinated by how my mind grabs at the small cues and dusting off my boots and shaking the mothballs out of my sweaters seems like the order of the day. It may not yet be time to wear those things but my perspective shifts and with it come thoughts of the holidays that define these coming months.
But first I need to return to this last week! Two great hikes made for a good work out….
Last Friday we hiked to the Nike Missile Site, which offered a look at a fascinating piece of history, along with beautiful views of LA. It was a hard day for me personally, the weight of the political climate left me feeling untethered and impotent, but the kids ability to work together and face any discomfort of a long tiring hike, was a good antidote of hope.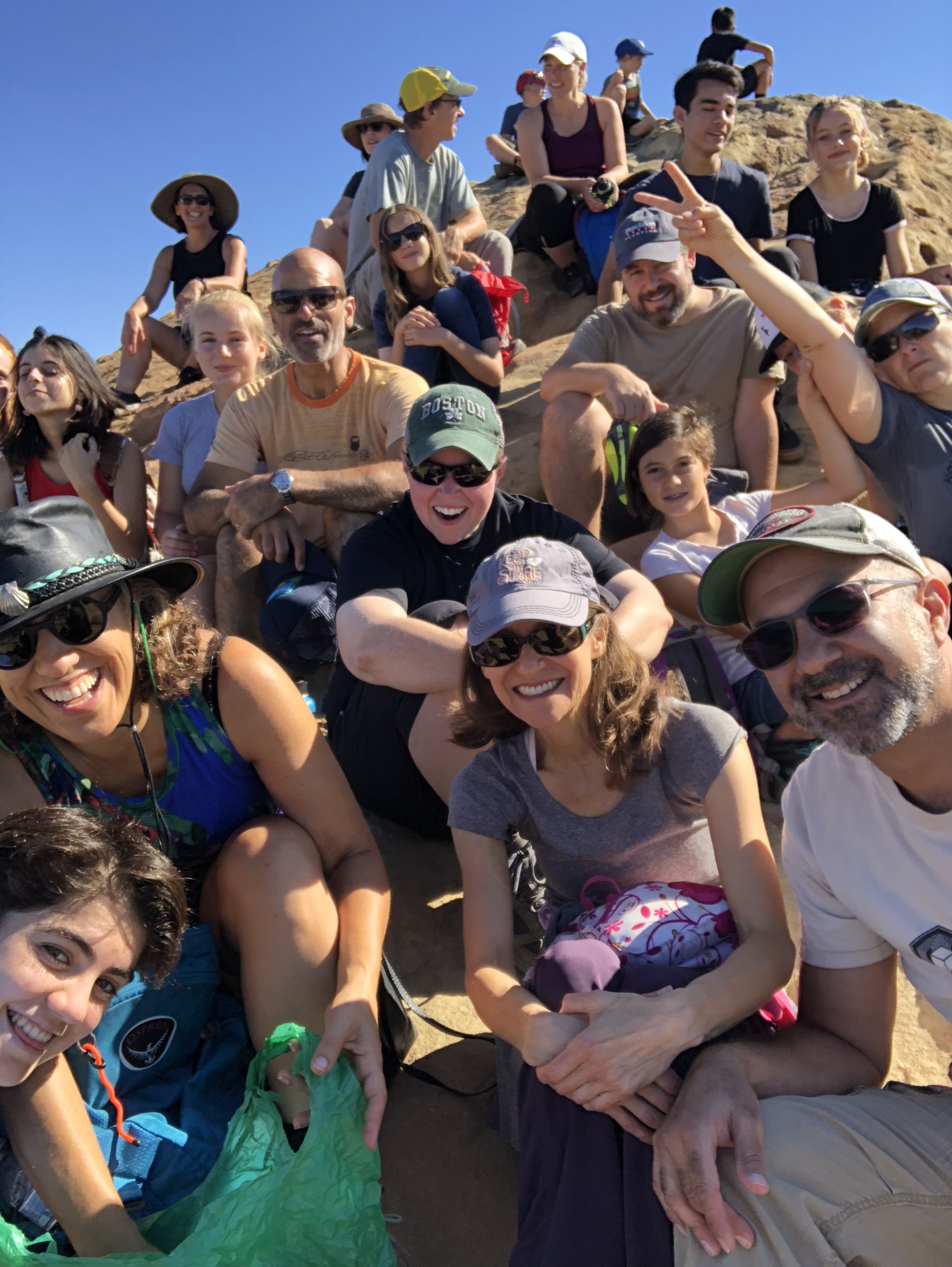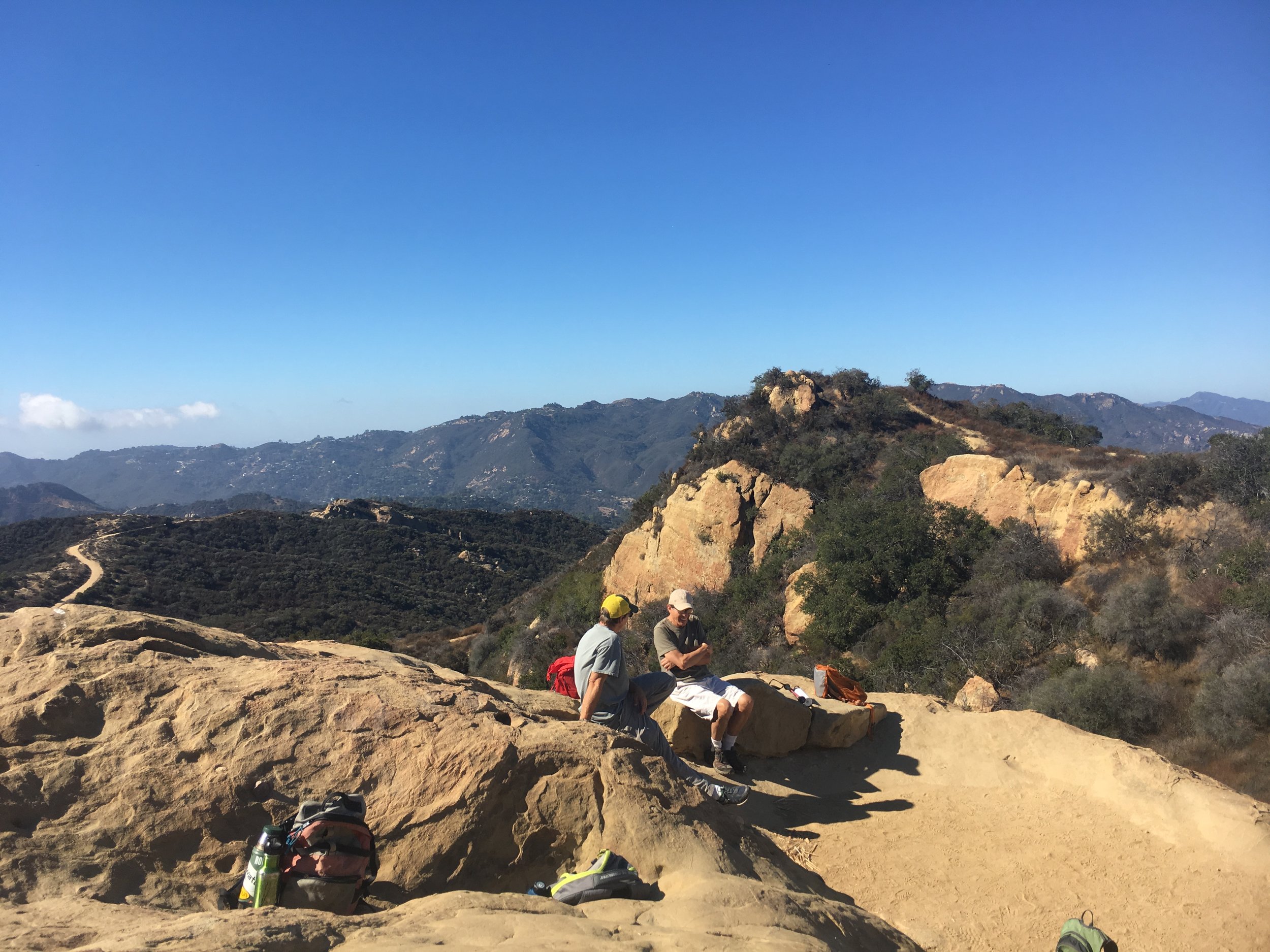 Our first ever TMS Community Hike on Sunday was a real delight. What a pleasure to see current families, and alumni students and parents, coming together to enjoy the beauty of Topanga State Park as well as a community of like minded people.
Next month Community Hike is Sunday November 4th @ Malibu Creek Sate Park - hope you can join us!
Here at school it is time to prepare for our fall activities and holiday celebrations. Our traditional line up is in place with camping in the Central Coast, Halloween magic, Harvest Festival fun, Parent Conferences and then of course the opportunity to reflect and give thanks as we spend time with friends and family for Thanksgiving. And that is all before we get to December!!
Coming up - this week
Thursday 11th - Director's Tea 2pm - Room 10
Refreshment and conversation. Hope you can join us - please RSVP.
Friday 12th – Museum of Contemporary Art - Santa Barbara
This week's field trip will take us to SB for an awesome interactive art experience.
Drop off and pick up at school at normal times. Carpools as usual. Appropriate attire, snacks, packed lunch and full water bottles.
Coming up next week - and beyond
Friday 19th - Camping Prep - remaining on campus.
Monday October 22 – Friday 24th - Camping Montana de Oro.
So excited to be off on our first full camping trip to one of our favorite spots! For those of you at Back to School Night I hope you picked up your camping package. For those of you who didn't make it, a package was sent home with your child today. Everything you need to know as a parent is there, including a packing list and a release for you to sign and return.
Monday November 12th - Veteran's Day - NO SCHOOL
Sunday November 18th - Annual Harvest Festival - Trust Ranch 11:30 - 4:30
This year we are moving our Harvest Festival to the Sunday. This fun filled family event is well loved by the community. Invite your friends and family to enjoy: live music, delicious barbecue, full bar, races, games, pie eating contest, craft booths, and local vendors.
We need all hands on deck to pull off this day - we are grateful to all our current families for their hard work, but also to our many alumni families who still return year after year to help make this happen. Information, volunteer and sponsorship opportunities will be coming your way soon.
PMonday 19th - Friday 23rd - NO SCHOOL- Parent Conferences & Thanksgiving -
Monday 19th — Wednesday 21st. Parent Conferences.
Thank you to those at BTSN for signing up for your spot. For the of you you did not yet do so, a sign up will be sent in a separate email so that everyone can find a time to meet.
Other things to share
A suggestion from Max's dad…..